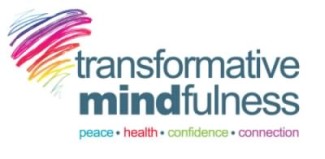 © 2006 Dekyi-Lee Oldershaw, Transformative Mindfulness International • www.TransformativeMindfulness.com
Ottawa Mindfulness Network Sprig Retreat Offering
Transformative Mindfulness Methods, Weekend Retreat
Facilitated by:Â Craig Mackie, MA, MSW, RSW, Shelley Urlando (Trainer of Transformative Mindfulness Methods)
April 29-May 1
Friday 6-8pm
Saturday, 9-3:30
Sunday 9-3:30
Fee for course: $300
Early Bird if registered by April 1st: $225
Location: 595 Montreal Rd, Unit 301 – Ottawa Mindfulness Clinic
To register email: craig@essentialchange.net or call: 613-316-9181
Transformative Mindfulness Methods were developed by Dekyi-Lee Oldershaw over 25 years ago and have been introducing healing aspects of mindfulness practices around the world. For the first time in Ottawa, these powerful methods are being offered through the Ottawa Mindfulness Network. They offer a chance to engage in the active aspects of mindful practices that fully incorporate the inner wisdom and compassion inherent in everyone, the uncovering of which yields an opportunity to heal and a pathway to wellbeing.
From lamponthepath.org, Dekyi-Lee Oldershaw:
"Transformative Mindfulness Methods include a series of simple, natural healing methods and meditations that empower adults and youth to change their response to problems that plague them and strengthen positive qualities, deepening acceptance of themselves and compassion for others. These methods can also draw on the power of the mind to help yourself and others to reduce or eliminate physical and mental pain. They assist in clarifying spiritual challenges associated with terminal illness and times of transition and deep questioning. These very simple but effective receptive visualizations, meditations and exercises can be coupled with drawing, writing or dialogue.
When using these methods to overcome challenges, they begin with the power of mindfulness meditation which focuses on sensations of discomfort or pain, allowing it to lose considerable power and urgency simply by being observed as separate. This deconditions the alarm reactivity.
With some of these methods, we take these methods a step further with a step-by -step transformative inquiry.
By using mindfulness to access and accept the uncomfortable sensations in the body, whether physical pain or the physical effect of mental pain, we observe, acknowledge and then allow the sensation to be represented by metaphors or words. Through this, we actively access underlying psychological causes in a receptive way, permitting the changes at that level through willingness to allow the change and then applying various receptive, rather than directive, methods. These internal changes integrate as natural detoxification at all levels and often deep healing."
This workshop will introduce participants to the 5 core tools of Transformative Mindfulness Methods so that individuals can begin to reclaim the healing properties of mindfulness.
The weekend activities:
Exploring Challenges – turn towards where suffering is held with acceptance, compassion and wisdom.
Intuitive Body-Scan – explore the mind-body relationship through mindful visualization and exploration, document images, wisdom and that is held in the body.
Transforming Challenges – learn to ask for help to transform the many aspects of suffering, addressing the root causes to challenges.
Enhancing Positive Qualities – build your strength and resilience by connecting with positive attributes that are present but in need of growth and grounding.
Transforming Inner Conflict – explore how two, or more, opposing situations are in conflict and experienced through sensation, body, thought and emotion, asking for resolution and seeking clarity through transformative visualizations.
Integration – explore what tools are still needed and where to practice the five core tools of Transformative Mindfulness Methods.
Once a practice of mindfulness begins to slow down and stabilize the mind a lot can come up. As awareness increases and the ability to notice more clearly one's suffering strengthens therein lies an opportunity to address the root causes of suffering. Using an open, curious and compassionate stance, we being to notice thoughts, feelings and emotions related to suffering. At this point, with guidance, and through the techniques of Transformative Mindfulness Methods we can begin to reclaim the power of the mind and body to heal ourselves. By asking for help from our own most insightful and inspirational connection we become our own helpers. This process also uses external expression of words, colours and images as tools for insight and transformation.
This retreat is specifically useful for:
o Introducing visualization more into your mindfulness practice
o Deepening your intuition and body awareness
o Addressing challenges with a basic sitting practice (breath awareness) due to chronic pain, brain injury, or illness
o Changing one's relationship to suffering
o Enhancing positive attributes for wellbeing
If you have practiced mindfulness, or simply have a deep wish to change how you relate to wellbeing and suffering, this group will help to build tools that you can use throughout your life. These tools work especially well for those who have started to develop a relationship with their bodies to notice where and how the body reacts to situations by which they are challenged.
Instructors
Craig Mackie has been practicing mindfulness since 1998 as a national team biathlete and since 2004 as a formal contemplative practice. Certified as a Transformative Mindfulness practitioner and international 16 Guidelines Trainer, he has worked in the field of mental health, wilderness therapy, adolescent addictions, homelessness, experiential education and therapeutic recreation. He has facilitated retreats and trainings for the Centre for Compassion and Wisdom (Burlington, ON) and the Foundation for Developing Compassion and Wisdom (United Kingdom) in several countries for different types of organizations including correctional institutions, not-for-profits, school boards, high schools, hospitals, addictions treatment centers, social service agencies, and Buddhist centers. Craig has published a manual through the Foundation for Developing Compassion and Wisdom for teaching the 16 Guidelines with youth that is being used in over 10 different countries. He is currently an instructor at the University of Toronto in the Applied Mindfulness Meditation Certificate Program and has a consultancy and psychotherapy private practice in Ottawa called Essential Change. He is a clinical associate at the Ottawa Mindfulness Clinic and the Odawa Native Friendship Centre.
Shelley Urlando is a senior facilitator and the International trainer of Transformative Mindfulness Methods, supporting facilitators in 13 countries. For 10 years, she has designed and delivered programs to adults, parents, teachers, youth and children that have helped them to learn emotional intelligence, resiliency and how to care of themselves. Shelley is the Program Coordinator for Universal Education programs and is faculty at The Centre for Compassion & Wisdom, Burlington, ON. She co-founded Mindfulness Halton/Peel Professional Community, a non-profit organization that offers a platform for sharing information about professional development, mindfulness retreats and other related events that promote communication and collaboration between professionals practicing mindfulness personally and professionally. She is also a certified practitioner in both the 16 Guidelines For Life and Mindfulness Without Borders programs. Shelley is a teaching faculty at the University of Toronto in the Applied Mindfulness Meditation Certificate Program.
For more information about the Ottawa Mindfulness Network: http://mindfulnessottawa.ning.com/
For more information about this Essential Change and Craig Mackie: http://www.essentialchange.net/
For more information about Transformative Mindfulness: www.transformativemindfulness.com